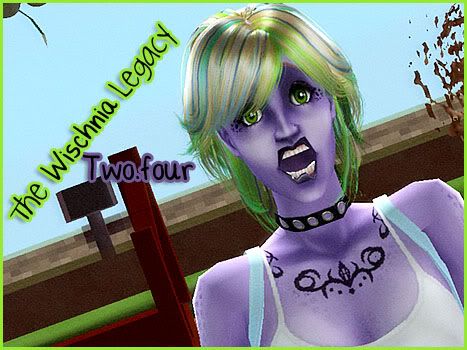 Warning: some language, censored nudity, 50+ jpgs
Previously on the Wischnia Legacy
Suzie gave me a Servo (and earned my eternal love), Clem and Jett made plans for world domination, Grey and Indigo were cute, and Jackie ignored her offspring (and visited the aliens).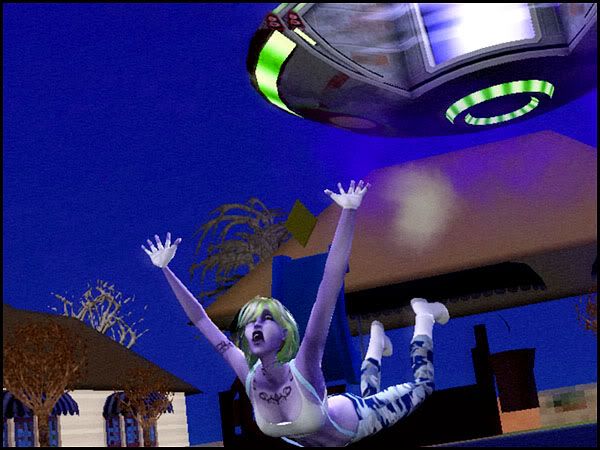 Welcome back! It's been a while (wonky internet, I'm looking at you), but I hope you still remember the Wischnias. As you can see, Jackie just got back from a little field trip.
Jackie: My behind. It is sore.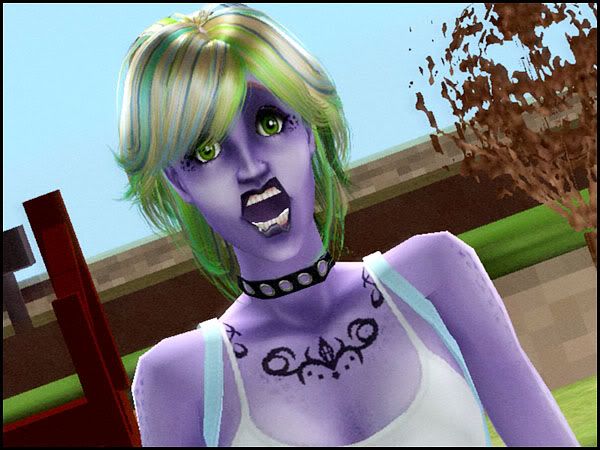 Jackie's Sore Behind: *baby chimes*
Jackie: WHAT!?
Me:
WHAT!?
I... forgot I'd installed a hack that allows females to get alien-pregnant. Ohshit.
Meanwhile, in the house...
Spock Nicolas: Kids at school say I look like an alien, Grandma. Is that true?
Clem: No, Nicolas. You look like a vulcan. Please use the correct nomenclature.
Butt probes: making parents appreciate their human children since 2009.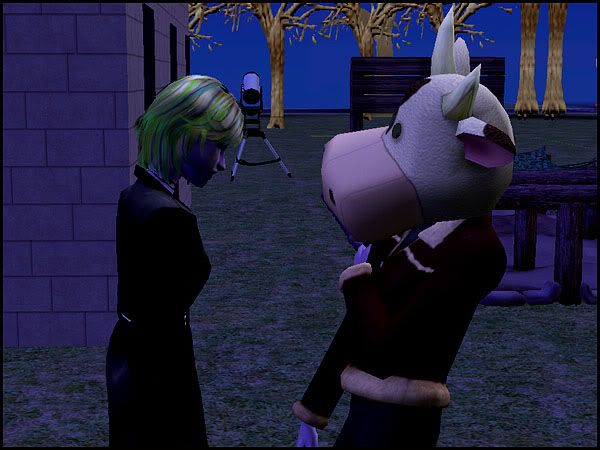 Jackie still has a thing for the cow. I swear she rolls wants regarding that mascot every single day.
It's an alien cow. An evil alien cow mascot. If we weren't full of sims already, I'd so breed these two.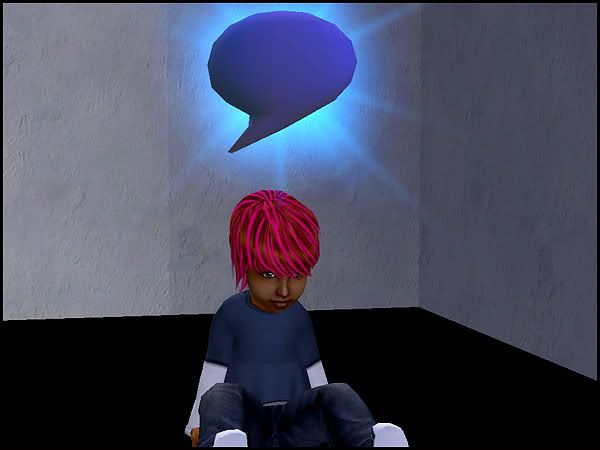 Grey and Indigo are very accomplished toddlers.
Indigo's brain: destruction...telepathic destruction...they suspect nothing...
Sweet unicorns. And he's the nice one.
Clem: So I said to him, I said: IGOR, IT'S ALIV-*snoresnoresnore*
Ah, elders.
invisiPOP!
Because everyone else has 10 cooking points, but... what's the fun in that?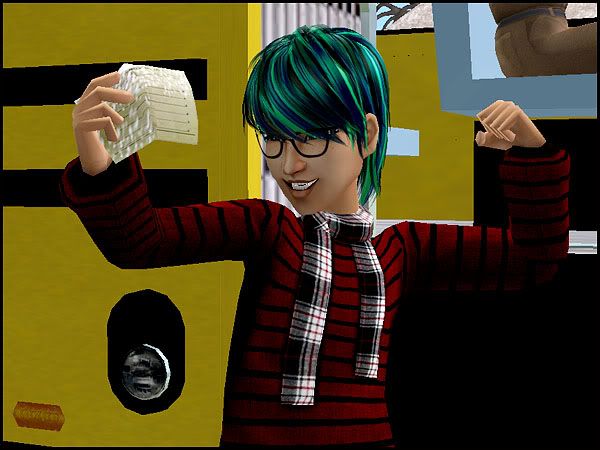 Jett: YES. VICTORY IS MINE. I must tell mother!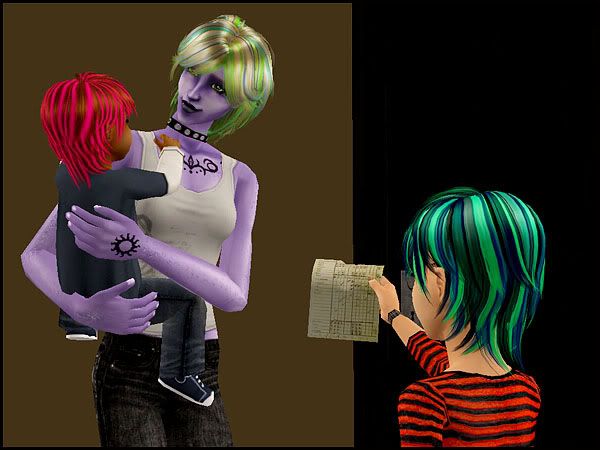 Jett: Mother. Mother. Mother? I got an A+, Mother. I'm one step closer to world domination. Mother. Mother. Mother. Mother?
Jackie: Who's a cute little pink-haired boy? Who's the only child I interact with? Who?
Jett: *swears revenge*
Grey: *earns lifelong enemy*
Along with an A+, Jett brought home his cousin Alejandra, who is Nicolas' twin and Kate's first daughter.
BIRTHDAY TIME!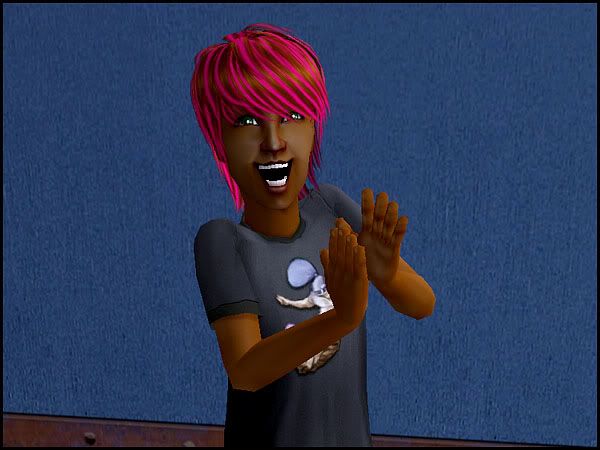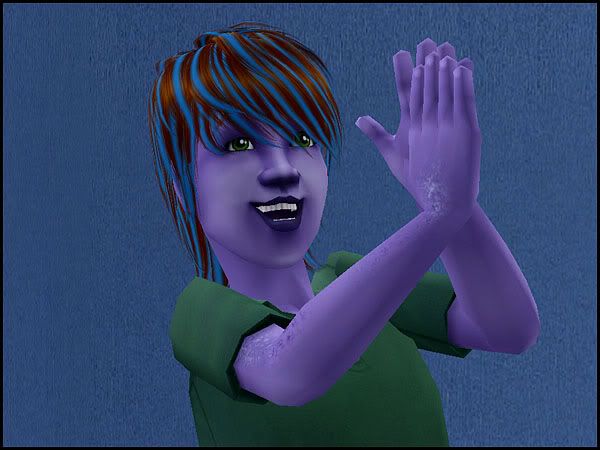 Still cute!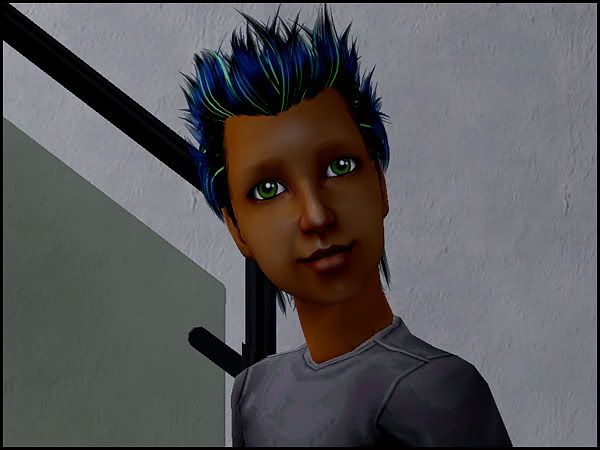 The cuteness stays after the make-over!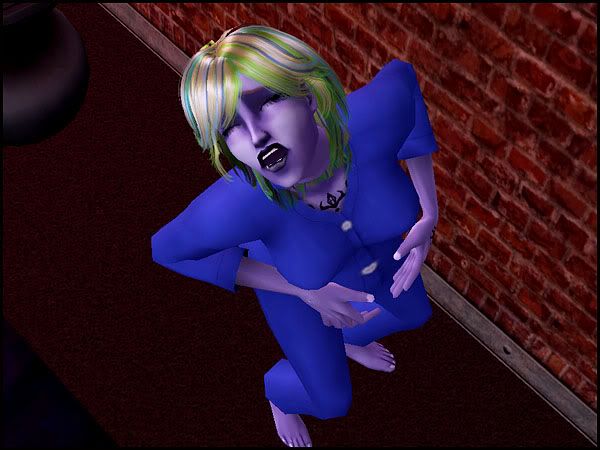 And this, children, is what we call "stealing your thunder".
One, YES.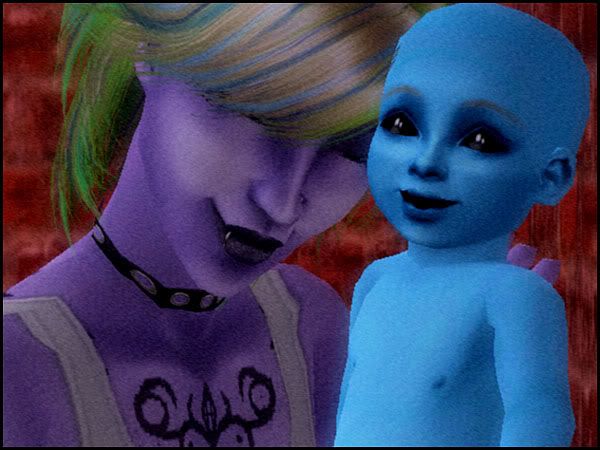 Meet baby Ani! She's got all of her alien mama's genetics.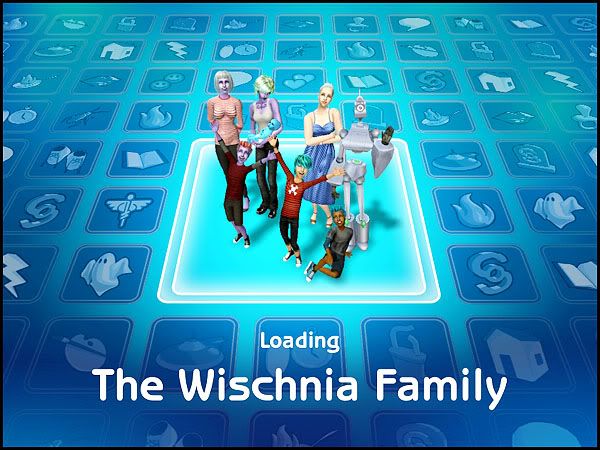 At this point I decided the Wischnias needed a bigger home.
This is the neighborhood view (non-existant architectural skills FTW)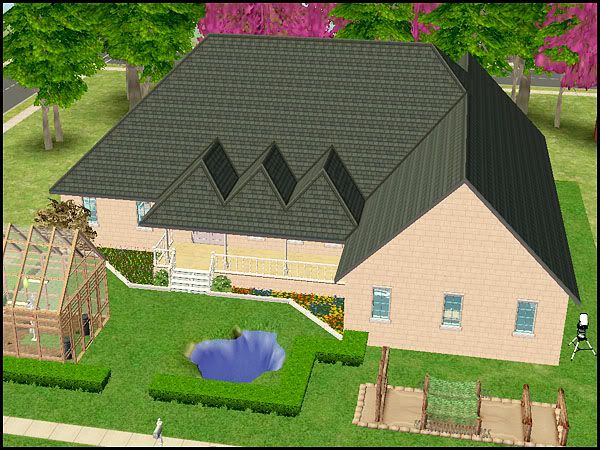 The in-lot view.
The living room.
The kitchen.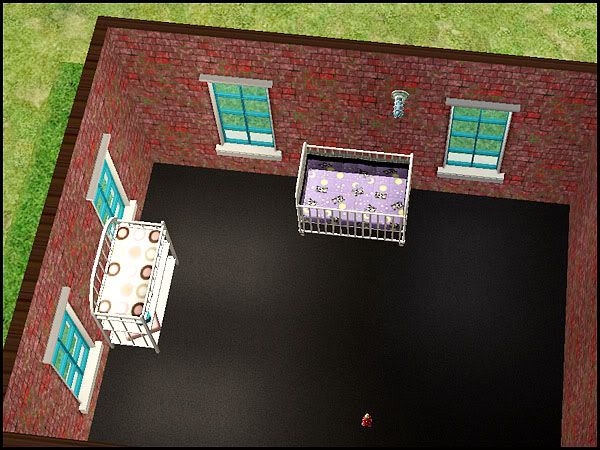 Ani's room.
Kids' bathroom.
Jett, Indigo and Grey's room.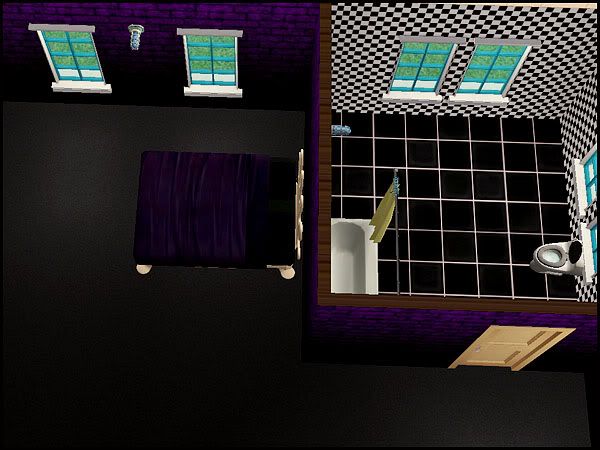 Jackie's room and bathroom.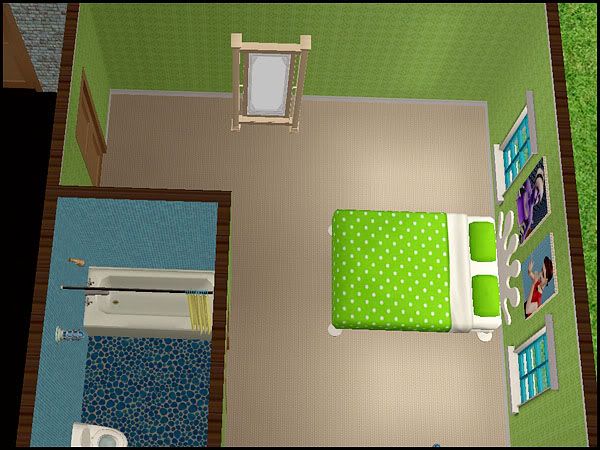 Clem and Suzie's bedroom (with their retro theme-ishness).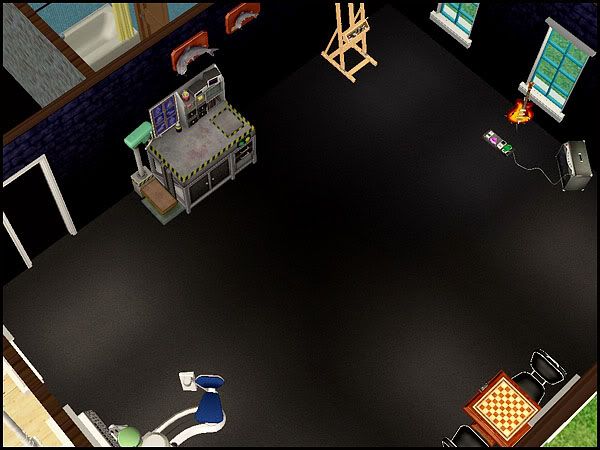 The hobby/skilling room.
As soon as they're settled in, Grey proceeds to amaze Grandma S with his skills.
Mangus: I will find a way to keep you safe, Mini Me. I promise. I cannot stand seeing you broken everyday.
Grey and Indigo enjoy the weather outside.
Mangus: Hello, Sir Bricks-a-lot, so glad to craft you! You will keep the children entertained so Mini Me will be safe. Oh yes you will, Sir Bricks-a-lot!
Jett wasn't kidding when he swore revenge on Grey.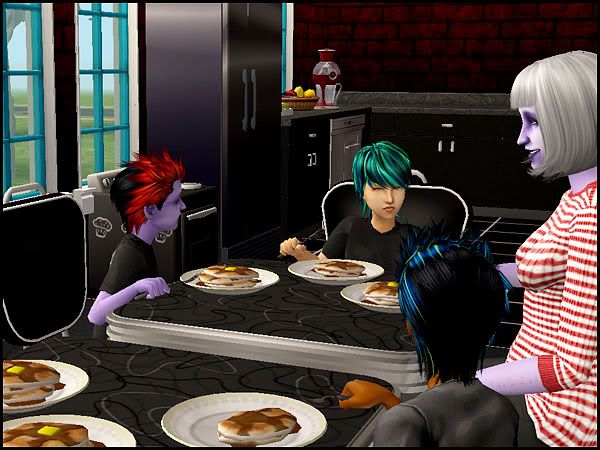 Jett: I shall smite you with my... DEATH GLARE *glares at Grey*
Booty Calls to the evil mascot are a daily happening at Casa Wischnia.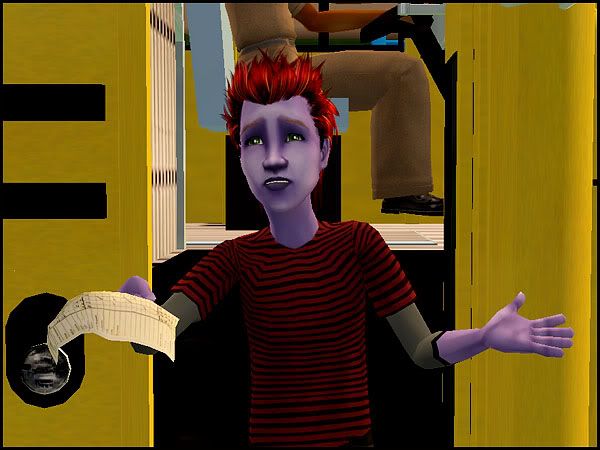 First day of school: not so easy after all.
Clem: So, an essay, huh? Let's talk about zombies...
Grey: Fuck zombies, I'm making robots. ZOMBIE-CRUSHING ROBOTS. And they shall be indestructible and they shall be played by Schwarzenegger. TAKE THAT, JETT.
Clem: *weeps in pride and joy*
Speaking of Jett...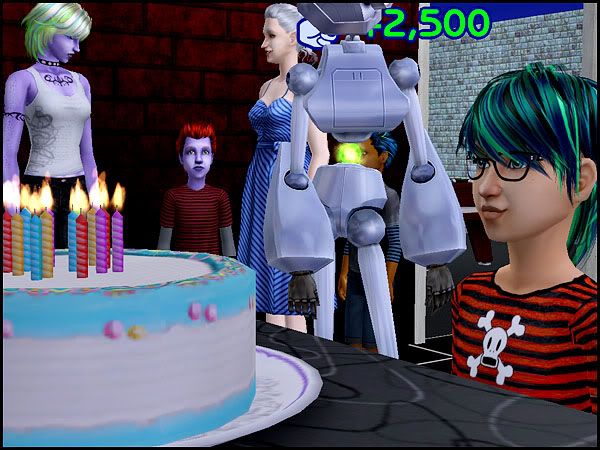 BIRTHDAY TIME!
Jackie: there is a purple one? Where did it come from?
Clem: no idea :D
Indigo: *sigh*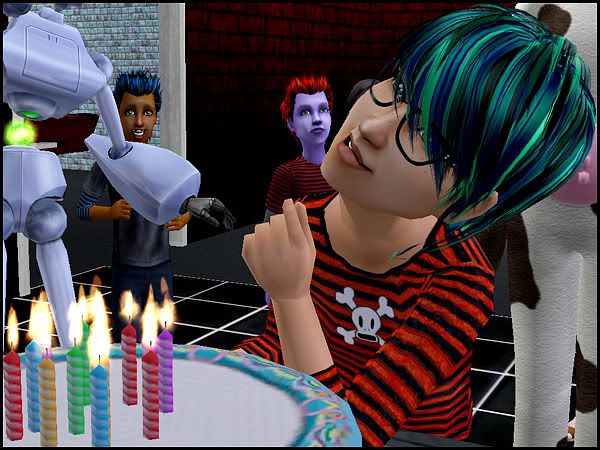 Jett: Lessee, what's better than an army of robots...
Grey: OHPLEASEGROWUPFUGLYOHPLEASEOHPLEASEOHPLEASE
Grey: *dies from laughter*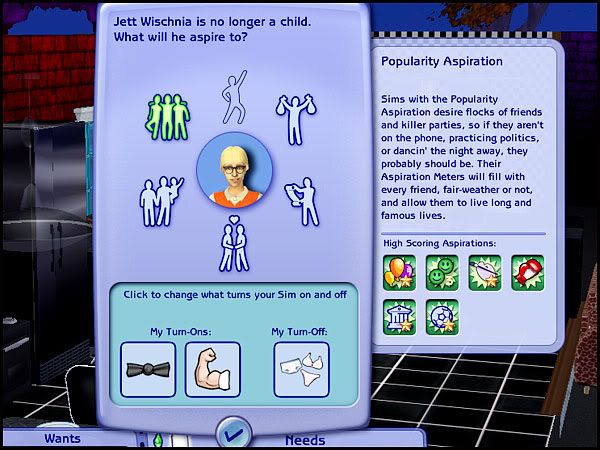 Also, his LTW is to become Captain Hero.
Jett: they will know me as John Connor, the leader of the robot-crushing army of the future!
Anyway. Jett's wasn't the only birthday we celebrated that night.
Ani's turning into a toddler!
But first, she wants to levitate for a while.
Second try...
Yay, Ani!
After his teen makeover, Jett is still utterly precious.
Jett: I CANNOT MOCK GREY ANYMORE. MAKE HIM GROW UP IMMEDIATELY.
And post-makeover Ani deserves a little spam: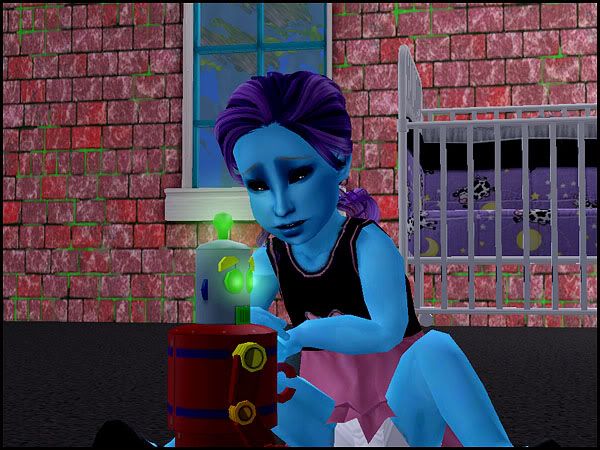 D'Awww!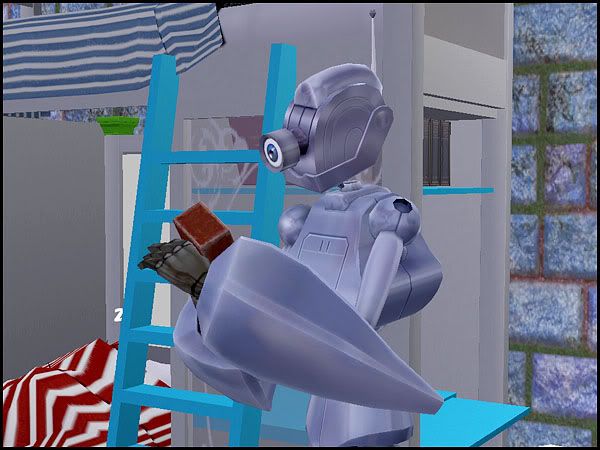 Mangus: Not even you could protect Mini Me, Sir Bricks-A-Lot. I shall adopt you, then. Yes. I'm so glad to see you, Sir Bricks-A-Lot. So glad.
And with that, we leave the Wischnias for now!
Will Jett and Grey ever forgive and forget? Will Indigo and Suzie ever do anything pic-worthy? Will Jackie ever achieve rockstardom and her LTW? Will Ani's cuteness ever rival Jett's? Will Clem ever stop encouraging her grandsons to take over the world?
We'll know in the next update!
Current Music: The Pipettes - One Night Stand